2022 Magic Millions Gold Coast March Yearling Sale
Written on the 16 March 2022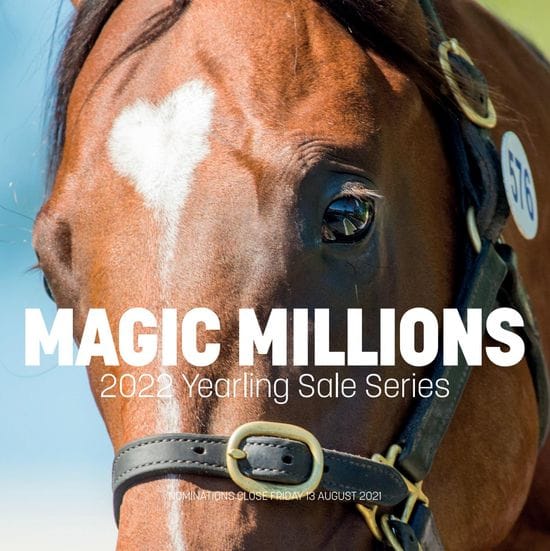 MAGIC MILLIONS MARCH YEARLING SALE DATES ARE 21st and 22nd MARCH 2022!!

After a successful 2022 Inglis Classic Sale, our attention now turns to the Magic Millions Gold Coast March Yearling Sale, quickly upon us starting on Monday 21st of March 2022.
We will again be taking expressions of interest before the sale and you're more than welcome to join us at the event as we inspect the yearlings on offer. We strongly recommend contacting us prior to the sale to be notified first of our purchases before the remainder of our client base.
The main attraction of this sale is the opportunity to get involved in the QTIS Bonus Scheme, which has become an integral part of Queensland Racing. The bonuses on offer are amazing, including bonuses on every 2yo and 3yo race in Queensland. In particular, fillies are eligible for a 50% increase, which means connections can take home $80,000 for winning a Saturday Metropolitan race.
To register your interest, please contact Terry on 0439824440 or enquire below.