BETTER THAN READY X EXCITING DOLL FILLY
DON'T MISS OUT ON THIS CRACKING FILLY LAST SHARES REMAINING!
SHE HAS THE LOOKS, THE PEDIGREE AND SHOWING LOADS OF ABILITY ON THE TRACK!!
DON'T WAIT! PURCHASE YOUR SHARE TODAY IN THIS EXCITING FILLY!! LAST SHARES REMAINING!!

KISS AND MAKE UP X SILENCIO COLT
CRACKING COLT THAT EVERYONE LOVES FOR THE PRICE !!
10% SHARE PRICE $6225.00 including GST
5% SHARE PRICE $3112.50 including GST
2.5% SHARE PRICE $1556.25 including GST

2018 Colt by Kiss and Make Up from Silencio
Thoroughbred Trainers Service Centre Limited AFSL 288 213
Team Thoroughbreds Authorised Representative 001 272 774
top-ranking professionals from the racing industry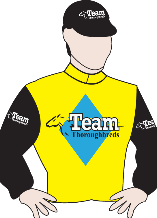 Together, we purchase high-quality bred horses and then train them to be the best. We treat all bloodstock acquisitions with the same respect, enthusiasm and careful selection, as if they were horses from our personal portfolios. Our years of professional racehorse experience, assisted by one of Queensland's leading trainers, have created a winning formula.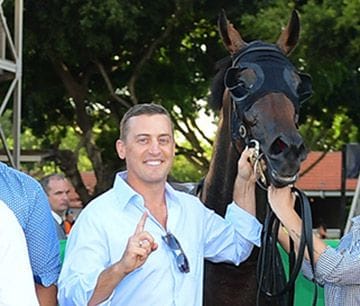 Meet Our Trainer Tony Gollan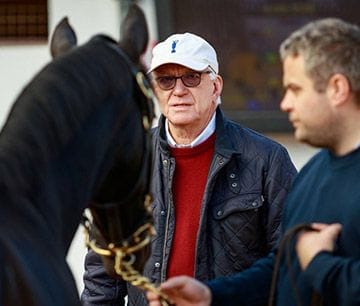 Our Bloodstock Agent John Foote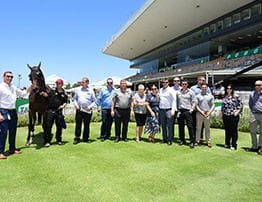 Brains
Eagle Farm
Jan 19th, 2019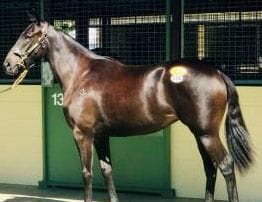 Lyndhurst Stud manager Jeff Kruger
talking to Radio TAB on the exciting
stallion - Better Than
"Having grown up on a farm I always had a keen interest in horses, so deciding to join Team Thoroughbreds with a share in Brains was very exciting for me. The experience so far has been great and Brains is already a multi-metro winner with plenty of racing left in him. There definitely isn't anything better than that winning felling."
NBL Basketballer & Olympian