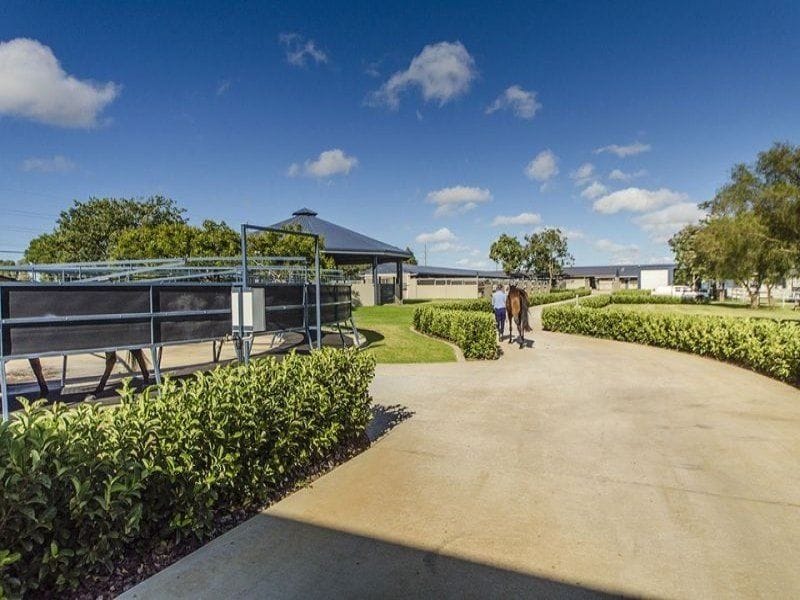 Bahram Stud Training Centre
Bahram Stud Training Centre, set on 78 acres, situated at Westbrook on the darling downs, Toowoomba, is one of the best thoroughbred training facilities currently in Queensland, if not Australia.
Bahram specialises in horse breaking, spelling and pre-training.
The all-weather facility has:
3 x 10 place walkers
10 place water walkers with wash bays under 1200 square metres of roof space
1450m sand training track
1430m irrigated turf track
84 stables with day yards
16 walk in walk out stables
The facility also has 15 spelling paddocks and one round yard for the breaking in of horses.
Gregg and Amanda Wagner, who are the owners of Bahram Stud, couldn't be more experienced when it comes to thoroughbreds. Gregg's father has raced thoroughbreds for many years, Gregg himself, has been a partner in a syndicate and Amanda grew up with thoroughbreds.
Bahram Stud has produced 3 group 1 winners to date - Temple of Boom, Spirit of Boom and Captain Sonador, two of which have been trained by Tony Gollan.
Our pre-trainer, Lindsay Hatch at Bahram Stud, has 38 years' experience in the racing industry, having started his apprenticeship at age 14 with his father, who was also a trainer.