Chautauqua Jumps With The Field At Flemington
Written on the 21 September 2018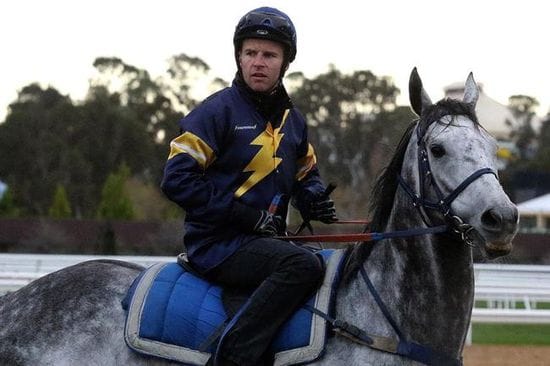 Chautauqua started with the field in his Flemington jumpout on Friday morning.
With Tommy Berry in the saddle Chautauqua was in the first heat of the morning, one of four starters in the 800m jumpout.
The popular grey gelding travelled at the rear of the field, allowed to cruise through late behind stablemate Sunset Watch in a hand-timed 45.03 seconds, the heat won by the Leon and Troy Corstens-trained Runson.
(Click on the twitter link below to watch the trial)
https://twitter.com/twitter/statuses/1042878802601205760
Co-trainer Wayne Hawkes was realistic about the future after the hit-out.
"It was great to see him jump away," Hawkes said. "It's been a lot of hard work from everyone in Sydney, all I've done is just welcome him back here at Flemington.
"We're not getting ahead of ourselves, it's only a track work jumpout but it's a step in the right direction. He did seem a different horse when he came back to us - he came with a different attitude for sure, there was a real difference to him and I think it showed this morning.
"He wasn't out there to have a hard trial, it was all about the first five seconds and he's passed that so we'll just see what happens, speak to the stewards and see what we have to do.
"The dream hasn't died but it's still alive shall we say."